About us
We activate the powers of experience, authenticity, and inclusion to fast-track business success.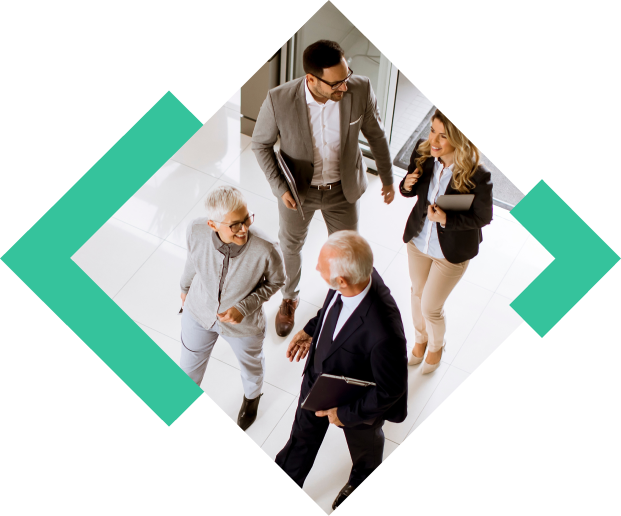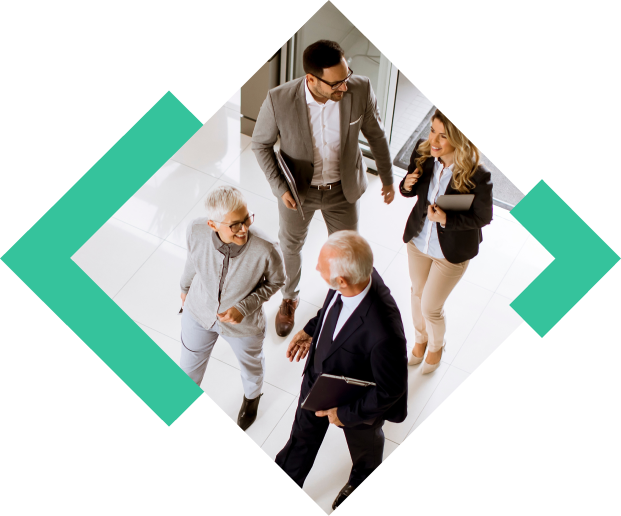 Our mission
CNEXT advances next-level leaders by helping them realize their full potential in three distinct, high-impact ways:
The acumen to consistently drive positive business outcomes and deliver maximum ROI
The conviction to invest their whole, authentic selves—their singular skills, unique experiences, and original ideas—in developing faster, smarter, better solutions.
The confidence to cultivate a level of inclusion that fully unleashes all of the talent within the organizations they lead.
Our values

| | |
| --- | --- |
| Integrity | We believe in doing what's right – especially when no one is looking. We walk the talk with authenticity and transparency while accelerating impact, development, and advancement. |
| Inclusion | We strive to remove prejudice and unconscious bias through empathy, self-awareness, and learning about others in order to create environments where everyone can thrive. |
| Excellence | We commit to growing our potential as individuals and as a company and to hold each other accountable to perform at the frontier of our abilities. |
| Service | We are a link in a chain of paying it forward. Through conscious solution design and delivery, our positive impact grows exponentially through those we serve. |
Cheryl Stokes
Chief Executive Officer
Leadership development, culture, diversity and inclusion expert and general manager
Former Partner, Heidrick and Struggles, Consulting Practice – Leadership and Diversity
Former Regional Managing Director, Europe for Duke Corporate Education, VP of Global Learning Methods and Innovations
Jack Stahl
Co-Founder
Former President & Chief Operating Officer of The Coca-Cola Company
Former CEO & President of Revlon
Board Chair and Director of numerous companies. Leadership Coach to many CEOs and senior executives
Former Chairman, UNCF (United Negro College Fund) and Boys & Girls Clubs of America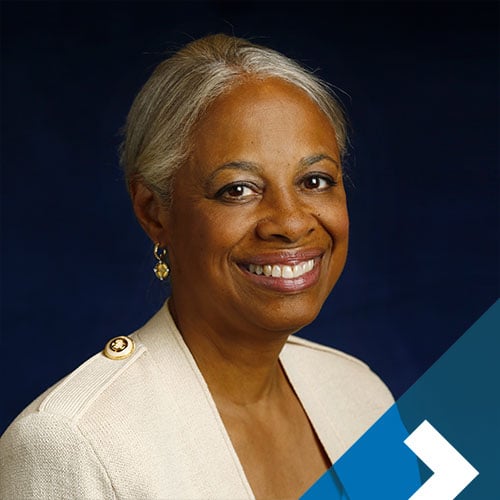 Ann Fudge
Kraft, Y&R
Ann Fudge is a highly accomplished business executive, known for her notable roles as the CEO and Chairman of Young & Rubicam Brands and as the Chairman and CEO of Kraft Foods. As CEO of Kraft, she led the company through a period of remarkable growth and innovation, implementing successful marketing strategies and driving the company's expansion.
Implemented bold marketing strategies and product innovation that revitalized the company's portfolio, reinvigorated its brands, and drove substantial growth.
Spearheaded strategic initiatives that expanded Young & Rubicam Brands' global presence, fostered stronger client relationships and increased the representation of women and POC within the organization.
Recognized multiple times as one of Fortune magazine's "50 Most Powerful Women in Business"
Board Membership: General Electric and Novartis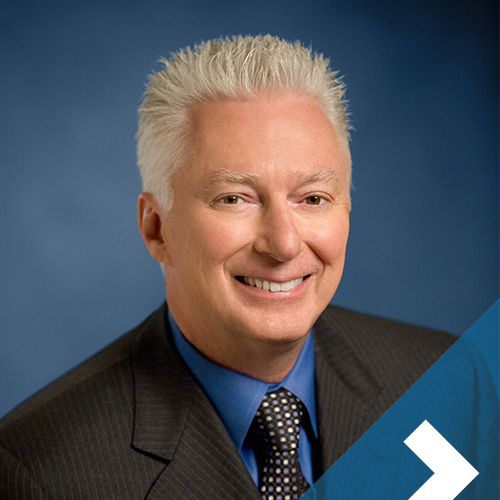 A.G. Lafley
P&G
A.G. Lafley is one of our most requested and highest-rated CEO Discussion leaders. His breadth of knowledge across industries, geographies, and functions makes him an agile and thoughtful mentor for the program. We've selected him as a discussion leader on Talent and Team Building.
Transformed P&G to improve sustainability and performance by focusing on consumer-driven innovation, working closely with P&G Leaders and the Board of Directors.
Received several prestigious awards, including "CEO of the Year," the Peterson Award for Business Statesmanship, the Edison Achievement Award for Innovation, and the Warren Bennis Award for Leadership Excellence.
Authored several Harvard Business Review articles on strategy, innovation, and leadership, including "What Only the CEO Can Do," and co-authored two books, "Playing to Win" and "The Game Changer."
Served as Senior Advisor at Clayton, Dubilier & Rice, and as Director at Dell, General Motors, General Electric, and Legendary Pictures.
Board Membership: Snap, Inc., Tulco, and Omeza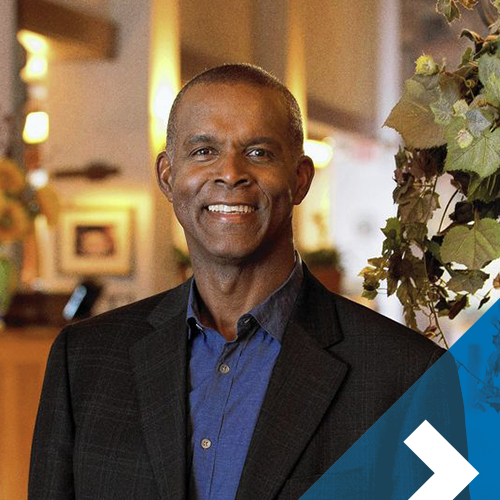 Clarence Otis
Darden Restaurants
Clarence Otis
Darden Restaurants
Clarence Otis is recognized as a prominent business leader with a strong commitment to community and philanthropy. Under his leadership, Darden's strategy combined active portfolio management, disciplined brand building, rigorous operational execution, and creating and sustaining a motivating and inclusive culture.
Darden significantly enhanced profitability and sales growth by expanding Olive Garden's national footprint, acquiring and expanding high-growth brands like LongHorn Steakhouse, The Capital Grille, Eddie V's, and Yard House.
Darden was recognized as one of Fortune magazine's "100 Best Places to Work" for four consecutive years starting in 2011.
Under Clarence's leadership, Darden's total shareholder return outpaced the S&P 500, establishing the company as a leader in the casual dining industry.
Board Membership: VF Corporation, Verizon, Travelers Companies, Boys & Girls Clubs of America
Board Membership: General Electric and Novartis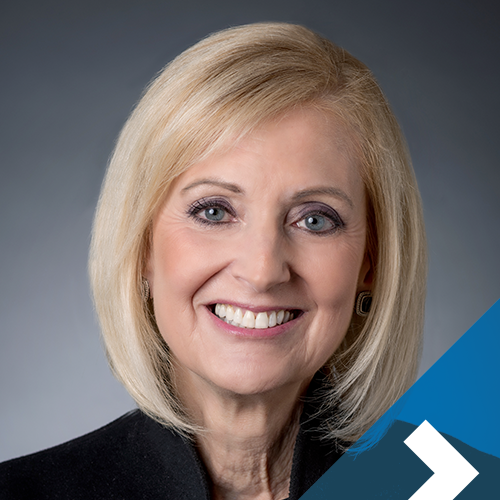 Denise Ramos
ITT
Denise Ramos is the former CEO and President of ITT Inc. She assumed leadership of the company following a corporate demerger in 2011 and subsequently led continual value creation for shareholders as market capitalization grew to more than $5 billion, an increase of nearly 3X.
Achieved strong performance, an attractive portfolio of businesses, a robust balance sheet, and a focus on employee engagement during her tenure at ITT.
Led the successful integration of four unrelated legacy businesses into a cohesive brand, purpose, and culture, positioning ITT as a global multi-industrial company.
Successfully navigated a downturn in the oil and gas market, leading to significant restructuring efforts.
Recognized as No. 5 among Fortune magazine's Top People in Business and received a Distinguished Leadership Award from the New York Hall of Science in 2014.
Board Membership: Phillips 66, Raytheon Technologies, and Bank of America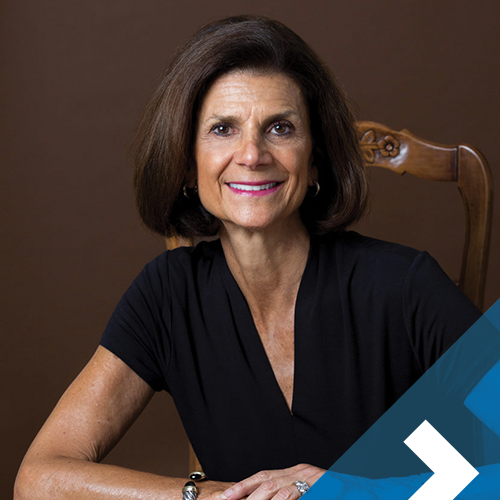 Patricia Russo
Lucent/Alcatel
Patricia Russo
Lucent/Alcatel
As Chairman and CEO of Lucent, Pat Russo, guided the company through the telecom industry downturn, leading it to profitability and growth. Her success in revitalizing Lucent Technologies solidified her reputation as an extraordinary business executive in the computing and communications technology industries.
Led the cross-border merger with Alcatel, resulting in the formation of Alcatel-Lucent, which she continued to lead as CEO.
Emphasized the importance of research and development, driving increased investments in innovation. This focus on technological advancement helped Alcatel-Lucent deliver cutting-edge solutions and stay competitive in the rapidly evolving telecommunications industry.
Recognized as one of Fortune's "Most Powerful Women" and one of Time's "100 Most Influential People" for her business achievements.
Board Membership: Merck, General Motors, Hewlett Packard Enterprise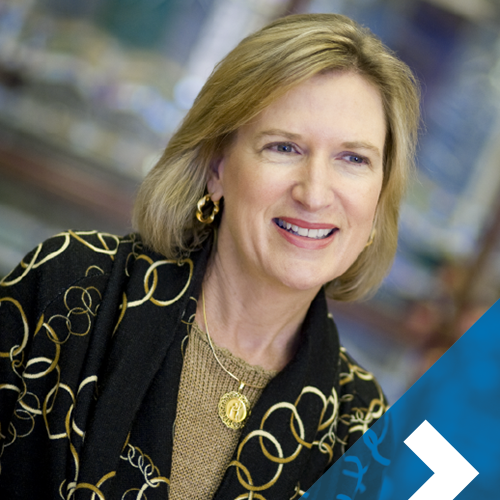 Maggie Wilderotter
DocuSign
Maggie Wilderotter
DocuSign
Maggie Wilderotter is a highly accomplished executive with a remarkable track record in leading Fortune 500 companies and start-ups. Under her leadership, Frontier Communications grew from a regional telephone company to a national broadband, voice, and video provider with operations in 29 states.
Grew annualized revenues to $10+ billion, reflecting substantial growth from its initial customer revenues of less than $1 billion.
Recognizing the importance of broadband connectivity, Wilderotter prioritized the deployment of high-speed internet services, contributing to improved customer experiences and increased market penetration.
Received multiple accolades, including being named among Fortune's "Fifty Most Powerful Women in Business" in 2009, 2010, and 2011, and being listed in The Financial Times' "Top 50 Women in World Business."
Board Membership: Costco, Hewlett Packard Enterprise, DocuSign