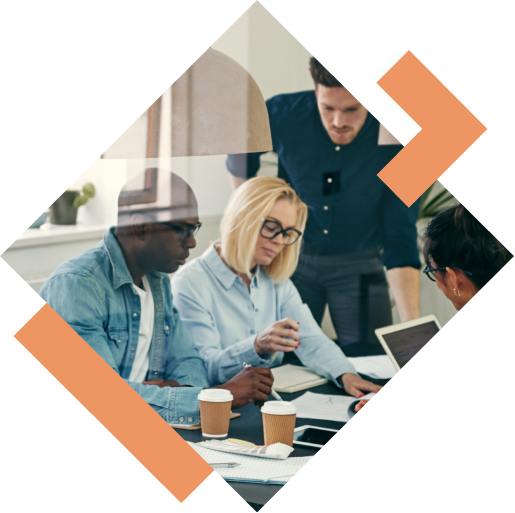 Solving Leadership & Business Challenges
CNEXT helps best-in-class businesses cultivate and maintain a pipeline of exceptional leaders who champion inclusivity and deliver exponential results.
And to help every participating leader develop and shine in ways that ensure both career fulfillment and organizational success.
A broad and exceptionally diverse network of executive peers
High-impact connections
Community and cohort-based learning
In-depth discussions with Fortune-ranked CEOs and leaders from best-in-class organizations offering actionable approaches to business and leadership challenges
GENERATE
Preparing leaders for what comes next
GENERATE enables senior executive leaders to directly address their most critical business and leadership challenges by serving as a primary source of learning, development, and peer connection in a candid, protected environment.
The program combines the most effective and proven elements of peer collaboration and actionable learnings and approaches from former Fortune-ranked CEOs to increase the leader's impact on the organization's performance in a time and cost-efficient way.
ACCELERATE
Building a robust, diverse pipeline of leaders
ACCELERATE provides leaders from diverse and under-represented communities and their direct managers with peer connections, learning, and development through access to leading corporations and best-in-class practitioners who serve to collectively solve the ongoing challenge of developing leaders in senior corporate ranks.
By unlocking the unrealized potential of diverse leaders, our program helps organizations accelerate the development of people from diverse and under-represented communities.
CNEXT's proven methodology
Our innovative capability development model provides holistic programming for current and emerging executives - designed to maximize leadership skills and expose leaders to new ideas and diverse perspectives. We are always looking through a DEI lens to build a global pipeline of CEO-ready diverse talent.
Virtual and in-person sessions
A private, diverse, community
Collaborative learning
Get in touch
Connect with our team to discuss your unique leadership and business challenges, and we will guide you through the next steps.